Hayward's Ice Cream in Nashua also offers farm fresh vegetables everyday starting in late July through October, courtesy of Lavoie's Farm in Hollis, NH.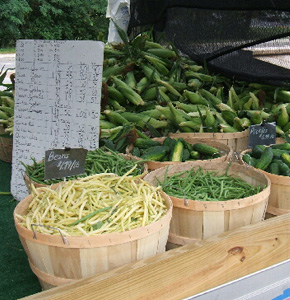 Large Variety of Vegetables
Fresh corn, tomatoes, loads of green beans, apples, and pumpkins are just a few things Lavoie's Farm has to offer.
Available Daily
Catch them in the Hayward's parking lot everyday from 10am until 5pm late July - Oct.
Visit Lavoie's
You can also visit Lavoie's Farm at their farm on 172 Nartoff Rd in Hollis, NH or at their other road side stand; 181 Concord St in Nashua, NH